An excellent tie can make a fashion declaration as well as expressing your state of mind for the day. Looking your best is consistently important and a good tie can add to the general impression you make. If you are looking for a great tie there are many tailor stores  who are selling ties in Dubai in various fabric options.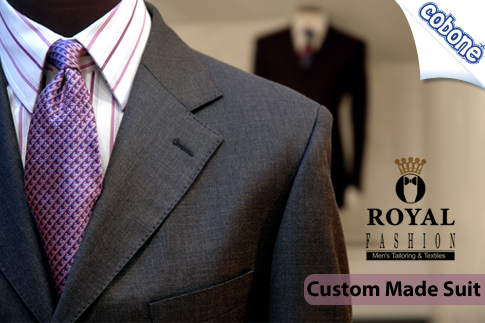 Ties can last a long time if they are cared for. To save money and to keep your favorite ties for as long as you can, it is important that they are cared for properly.
Do you typically acquire new ties to change old ones since the old ones are ruined in some way? Do you need to bother with washing your ties? Do you often purchase wrinkle/crease free ties in order to easily maintain the appearance and conditions of your tie? If that is the case, below are some useful ideas that might make looking after your neckties simpler.
Do Not Fold
Good top quality ties like silk ties, need to be kept crease free. It is essential that the ties are either hung from a good quality and effective tie hanger, or rolled up and stored in a drawer or storage box. For business travelers, the easiest way to pack your ties so that they do not crease, is to roll them up and tuck them inside your shoes or even a sock. Tie cases are available and for hanging them in your hotel room, the Necktie Hanger Cross is a small compact tie rack that takes up little space, but will give you a proper hanger during your stay.
For proper storage in the home, there are two styles of tie hangers. Those that hang from the closet rod or those that are wall or closet mounted. The choice will be dependent on a person's preferences and their living situation its not different in Dubai too. So many tailor stores having a variety of ties in Dubai with all the related accessories. Many prefer to install a tie rack on the wall or door of the closet. Some prefer a hanging rack. There are many choices of both. However, at the end of the day, if you want to keep your tie in a good condition, it is essential that you store them correctly.
Cleaning Your Tie
Unfortunately, accidents to ties do happen. If this should occur, try to get rid of the mark on your tie as quickly as possible. Wipe the mark with a damp cloth, stain remover or even vodka – do not wash. If you cannot get rid of the mark in this manner, then you may have to take your tie to the dry cleaners. Do not apply other chemicals yourself as you may permanently damage your tie.
Getting Creases Out Of Your Tie
If you do inadvertently get creases in your tie, do not iron it. The most effective way to remove the crease is to use a steam iron or clothes press. Turn the iron on to steam and hold the iron just above the tie, so that the steam gets into the cloth, likewise with a clothes press. If you do have to iron the tie, make sure you have a handkerchief, or some other cloth between the iron and the material.